Latest jobs vacancies at Aideplanet Limited in Nigeria September 28, 2022

Aideplanet Limited is an expert in Business Process Outsourcing Services that aims to help you and your business thrive seamlessly in the marketplace. We also provide individuals a high chance of getting a job interview through our CV revamp Service and Job-Hunting Outsourcing Solution. We are a proud Nigerian operation offering local and services in the area of Human resource solutions with service offerings that include vacancies, training and consultation, quality CV Revamp and Job-hunting, Background Check verification, Managed Healthcare Service as well as Sales Business process outsourcing.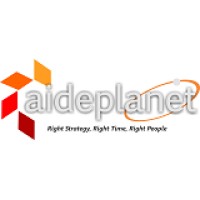 Aideplanet Recruitment / Jobs
September 28, 2022.
DRIVING JOBS / DRIVER JOBS VACANCIES IN NIGERIA
JULY 20, 2022
Aideplanet LimitedJob Title: Executive / Personal Driver Location: Ikeja,… Read more here
Loan Officer
Locations: Oshodi, Isolo, Iyana-Ipaja, Agege, Ilupeju, Ketu, Ikorodu – Lagos
Employment Type: Full-time
Responsibilities
Prospect and onboard clients.
Send Loan Request for Management Approval
Disburse Approved Loans and meet the monthly target
Collect daily repayments
Work within your location
Report to office once or twice in a week
Earn percentage when exceed target.
Requirements
Candidates should possess a Bachelor's Degree / HND / OND qualification with 1 – 2 years work experience.
You must reside within market locations
Come to work once/twice in a week, and work at your location.
Locations needed, Oshodi, Isolo, Iyanaipaja, Agege, Ilupeju, Ketu, Ikorodu.
Salary
N50,000 monthly.
Application Closing Date
26th April, 2022.
Method of Application
Interested and qualified candidates should send their CV to: [email protected] using the Job Title as the subject of the email.

Sales Representative


Location: Ikeja, Lagos
Employment Type: Full-time
Job Description
Present, promote, and sell products/services using solid arguments to existing and prospective customers
Establish, develop and maintain positive business and customer relationships
Reach out to customer leads through cold calls, personal contact, field marketing, etc
Achieve agreed upon sales targets and outcomes within scheduled time frame
Supply management with reports on customer needs, problems, interests, competitive activities, and potential for products and services
Informing customers about sales, promotion, and policies
Strong use of social-media marketing.
Prerequisite
Bachelor's Degree, HND or OND qualification with 1 – 3 years work experience.
Applicants must have strong lead connection
Make use of MS Word, Excel and PowerPoint
Have a clear and proper understanding of how the corporate industry operates.
Application Closing Date
1st April, 2022.
Method of Application
Interested and qualified candidates should send their CV to: [email protected] using the Job Title and Location as the subject of the mail